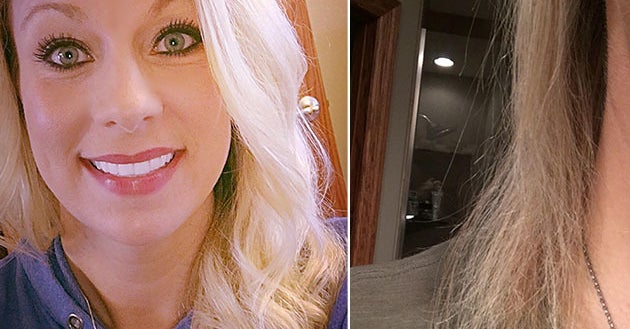 Women say the products from multilevel-marketing company Monat caused them to lose hair and develop itchy and bleeding scalps. Now, the company is suing the head of a Facebook support group for more than $225,000.
Monat Global, which was founded in 2014, is a multilevel-marketing company that sells "natural" and "cruelty-free" hair products through a network of "market partners" or "MPs."  Monat says it sells "natural" and "safe" personal care products that "help boost hair growth and vitality."
She also posted a photo of a bald Mona Lisa to the Facebook page, calling it the "Monat Lisa," according to the lawsuit.  "Harrington's Facebook posts explicitly or impliedly represent that Monat's products cause scalp sores and abrasions, hair loss, balding, and are dangerous for pregnant women, or individuals receiving cancer therapy," the lawsuit said, saying she has no "scientific or factual basis."
Monat sued her for defamation and libel.  She said she contacted her neighbor over the amount of hair she was losing, but her neighbor said that Harrington was just experiencing the treatment's "detox."  "These products are getting all of the years of products and buildup off of your hair," she said she was told. She added that she hadn't changed anything else in her lifestyle that could have caused the changes.
But Harrington said her hair loss did not stop, so she told her neighbor she couldn't use or stand by the products anymore.  Harrington then started the Facebook group — since November, more than 12,000 woman have joined, some sharing photos of the damage they say Monat has done to their hair and scalp. Jackson told BuzzFeed News she was the seventh member to join the closed group — called "Monat-My Modern Nightmare" — and there are now eight admins, including Jackson and Harrington.